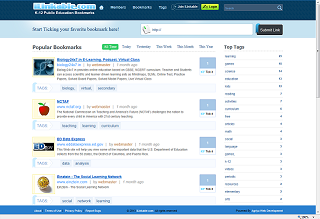 Site: ilinkable.com
Purpose: To provide educators, students and the community they live in the means to freely search a directory of educational Web sites they can use to find materials to supplement or support their curriculum.
Features: The Web site provides a free signup process and once completed, you can begin to create bookmarks of your favorite education Web sites, invite friends, share your favorites, download widget, edit your profile, have followers and follow people.
Status: The Web site is completed and working fine, but in order for it to be truly effective, I need the help of educators, students and supporters of public education to evaluate and add worthy educational Web sites to the directory. Its very easy to do, you just have to signup for a free account and you're ready to go.
Update Status: The Web site project is currently unavailable to concentrate on isessioner.com.
Currently, isessioner.com is the only website platform project active at this time.